Home
»
Self-Help & General Interest
»
Parenting
Coming soon!
Bestseller
More than 75,000 in print!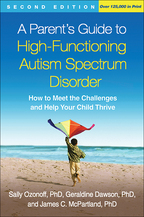 View larger


The new edition will be published December 2014. If you need this title before then, please see the
previous edition
.

Parents of children (ages 2 to 15) with high-functioning ASD; also of interest to health care professionals and educators.