Bestseller
More than 45,000 in print!
Responding to Problem Behavior in Schools
Second Edition
The Behavior Education Program
A Paperback Original
e-book
print + e-book
A Paperback Original
February 24, 2010
ISBN 9781606236000
Price: $46.00 $39.10
242 Pages
Size: 8" x 10½"
Convenient Lay-Flat Binding
order
Check out a special package offer including this title!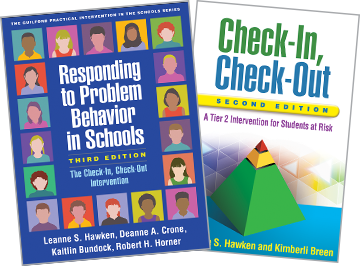 ---
New to this edition:
Significantly revised for even greater flexibility and user friendliness.
Chapters on high school implementation, preschool implementation, tailoring the BEP for a particular school, cultural considerations, and measuring intervention effectiveness.
Describes how the program can fit into a response-to-intervention framework as a Tier II intervention.
18 of the 26 reproducibles are new or revised.
Expanded FAQ section and expanded chapter on training needs and approaches.