Bertram Gawronski

Bertram Gawronski, PhD, is Professor of Psychology at the University of Texas at Austin. His research investigates the mental underpinnings and behavioral consequences of spontaneous and deliberate evaluations of objects, individuals, groups, and social issues. Dr. Gawronski's work has been recognized with the Theoretical Innovation Prize from the Society for Personality and Social Psychology (SPSP), the Career Trajectory Award from the Society of Experimental Social Psychology (SESP), the Early Career Award from the International Social Cognition Network, the Early Researcher Award from the Ministry of Research and Innovation of Ontario, and the Charlotte and Karl Bühler Award from the German Psychological Society. He is a Fellow of the Association for Psychological Science (APS), SESP, SPSP, and the Midwestern Psychological Association, and is a member of several editorial boards.

---
All titles by Bertram Gawronski: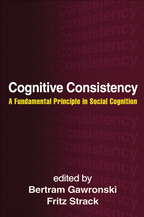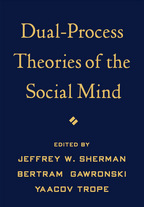 Dual-Process Theories of the Social Mind
Edited by Jeffrey W. Sherman, Bertram Gawronski, and Yaacov Trope
Hardcover
April 22, 2014
$97.00
$72.75
e-Book
May 9, 2014
$97.00
$72.75
Print + e-Book
Save 45%!
$194.00
$106.70