Dan P. McAdams

Dan P. McAdams, PhD, is the Henry Wade Rogers Professor of Psychology and Professor of Education and Social Policy at Northwestern University. Past president of the Association for Research in Personality, he is a recipient of the Henry A. Murray Award for the study of lives and the Jack Block Award for career contributions from the Society for Personality and Social Psychology (SPSP), Division 8 of the American Psychological Association (APA); the Theodore Sarbin Award from APA Division 24 (Theoretical and Philosophical Psychology); and the William James Book Award from APA Division 1 (General Psychology). Dr. McAdams's research focuses on concepts of self and identity in contemporary American society and on themes of power, intimacy, redemption, and generativity across the adult life course. He has published nearly 300 scientific articles and chapters and numerous books, including, most recently, Handbook of Personality Development and The Art and Science of Personality Development.

---
All titles by Dan P. McAdams: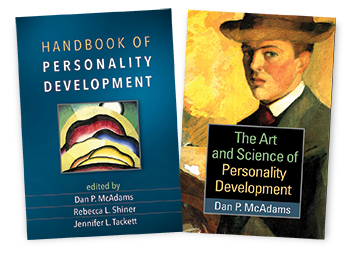 Order both items for $62.95, instead of $88.00 if bought separately!