Everett Waters

Everett Waters, PhD, is Emeritus Professor of Psychology at Stony Brook University, State University of New York. A graduate of the University of Minnesota's Institute of Child Development, he is a coauthor of Mary Ainsworth's classic volume Patterns of Attachment. He is a recipient of the 2009 Bowlby–Ainsworth Award for contributions to attachment theory and measurement and a Lifetime Achievement Award from the Society for Emotion and Attachment Studies.

---
All titles by Everett Waters: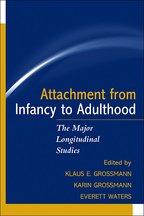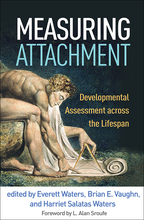 Measuring Attachment: Developmental Assessment across the Lifespan

Edited by Everett Waters, Brian E. Vaughn, and Harriet Salatas Waters
Foreword by L. Alan Sroufe
Hardcover
May 7, 2021
$65.00
$48.75
e-Book
May 7, 2021
$65.00
$48.75
Print + e-Book
Save 45%!
$130.00
$71.50