Fred R. Volkmar

Fred R. Volkmar, MD, is Goodwin Endowed chair of Special Education (part time) at Southern Connecticut State University and Irving B. Harris Professor of Child Psychiatry, Pediatrics, and Psychology (part time) in the Child Study Center, Yale University School of Medicine. He has served as Director of the Child Study Center as well as Chief of Child Psychiatry at Yale–New Haven Hospital. Dr. Volkmar was the primary author of the American Psychiatric Association's DSM-IV autism and pervasive developmental disorders section. He is the author of several hundred scientific papers and chapters, and author or editor of a number of books. He serves as Editor of the Journal of Autism and Developmental Disorders.

---
All titles by Fred R. Volkmar: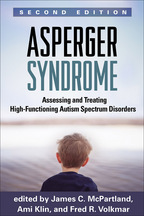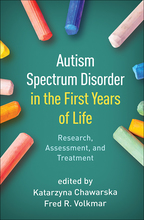 Autism Spectrum Disorder in the First Years of Life: Research, Assessment, and Treatment

Edited by Katarzyna Chawarska and Fred R. Volkmar
Hardcover
August 7, 2020
$55.00
$38.50
e-Book
July 31, 2020
$55.00
$38.50
Print + e-Book
Save 45%!
$110.00
$60.50