John D. Coie

John D. Coie, PhD, is Professor Emeritus of Psychology: Social and Health Sciences at Duke University. He is a past Chair of the National Institute of Mental Health grant review panel on prevention research. A developmental and clinical psychologist, Dr. Coie has primarily focused his research on the development and prevention of serious antisocial behavior. He retired from Duke in 2000 but continues to be involved with the Fast Track project and has developed and comanaged a program in Santa Barbara, California, for providing non-English-speaking Hispanic children with computer-based English language and reading training. He continues to be active in programs designed to reduce violence and recidivism in the community.


---
All titles by John D. Coie: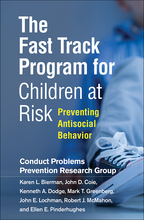 The Fast Track Program for Children at Risk: Preventing Antisocial Behavior

Conduct Problems Prevention Research Group, Karen L. Bierman, John D. Coie, Kenneth A. Dodge, Mark T. Greenberg, John E. Lochman, Robert J. McMahon, and Ellen E. Pinderhughes
Foreword by Patrick H. Tolan
Hardcover
October 28, 2019
$35.00
$29.75
e-Book
October 28, 2019
$35.00
$29.75
Print + e-Book
Save 45%!
$70.00
$38.50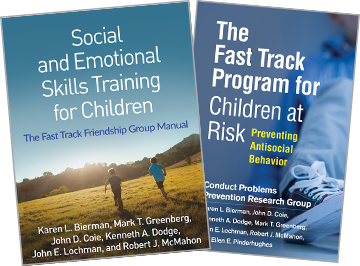 Order both items — a $70.00 value for $52.95!