John Teasdale

John Teasdale, PhD, held a Special Scientific Appointment with the United Kingdom Medical Research Council's Cognition and Brain Sciences Unit in Cambridge. He is a Fellow of the British Academy and the Academy of Medical Sciences. He collaborated with Mark Williams and Zindel Segal in developing mindfulness-based cognitive therapy (MBCT) to prevent relapse and recurrence in major depression; together, they coauthored Mindfulness-Based Cognitive Therapy for Depression, Second Edition (for mental health professionals), as well as the self-help guides The Mindful Way Workbook and (with Jon Kabat-Zinn) The Mindful Way through Depression. Since retiring, Dr. Teasdale has taught mindfulness and insight meditation internationally. He continues to explore and seek to understand the wider implications of mindfulness and meditation for enhancing our way of being.


---
All titles by John Teasdale: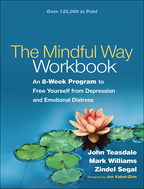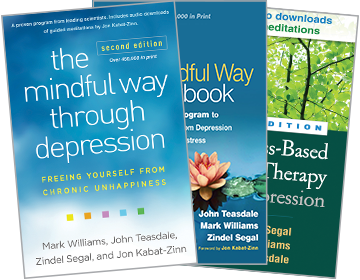 Order all 3 items for $60.95, instead of $85.90 if bought separately!