Katrin L. Blamey

Katrin L. Blamey, PhD, is Assistant Professor of Education at DeSales University, Center Valley, Pennsylvania, where she teaches courses on early childhood literacy and elementary reading methods. Her research interests include finding effective, practical ways to implement professional development in the preschool setting and developing instructional techniques for building the language and literacy skills of preschool-age English language learners.


---
All titles by Katrin L. Blamey: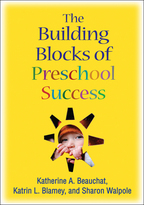 The Building Blocks of Preschool Success
Katherine A. Beauchat, Katrin L. Blamey, and Sharon Walpole
Paperback
May 12, 2010
$29.00
$21.75
e-Book
March 1, 2011
$29.00
$21.75
Print + e-Book
Save 45%!
$58.00
$31.90