Marla Zucker

Marla Zucker, PhD, CMPC, is a clinical psychologist and certified sport psychologist in private practice in Brookline, Massachusetts. She is a supervisor and lecturer in the Sport Psychology specialization at Boston University within the Counseling Psychology program. Dr. Zucker worked with the Trauma Center at Justice Resource Institute (JRI) for 15 years, including 11 years as Director of Clinical Services and then Program Director, and 8 years as Program Director at JRI's Metrowest Behavioral Health Center in Acton, Massachusetts. At the Trauma Center, she was also on the training faculty and worked clinically with traumatized children, adolescents, and adults. Dr. Zucker has published and presented widely in the areas of trauma and trauma treatment and developmental learning and attention disorders.

---
All titles by Marla Zucker: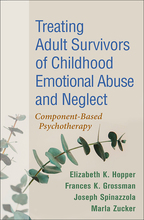 Order both items for $59.95, instead of $84.00 if bought separately!