Robert J. McMahon

Robert J. McMahon, PhD, is Professor of Psychology at Simon Fraser University in Burnaby, British Columbia, Canada, where he is also B.C. Leading Edge Endowment Fund Leadership Chair in Proactive Approaches to Reducing Risk for Violence among Children and Youth. To carry out the work of the Chair, he directs the Institute for the Reduction of Youth Violence. He is also a senior scientist at the B.C. Children's Hospital Research Institute in Vancouver. A clinical psychologist, Dr. McMahon studies the assessment, treatment, and prevention of conduct problems and other problem behavior in children and youth, especially in the context of the family. He is author or editor of more than 250 books, scientific articles, chapters, and reviews; a past Editor-in-Chief of Prevention Science; and a recipient of the Service to SPR Award from the Society for Prevention Research and the Trailblazer Award from the Parenting and Families Special Interest Group, Association for Behavioral and Cognitive Therapies.


---
All titles by Robert J. McMahon: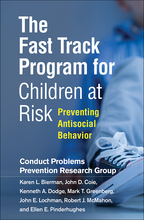 The Fast Track Program for Children at Risk: Preventing Antisocial Behavior
Conduct Problems Prevention Research Group, Karen L. Bierman, John D. Coie, Kenneth A. Dodge, Mark T. Greenberg, John E. Lochman, Robert J. McMahon, and Ellen E. Pinderhughes
Foreword by Patrick H. Tolan
Hardcover
October 30, 2019
$35.00
e-Book
September 11, 2019
$35.00
Print +

e-Book


Save 45%!
$70.00
$38.50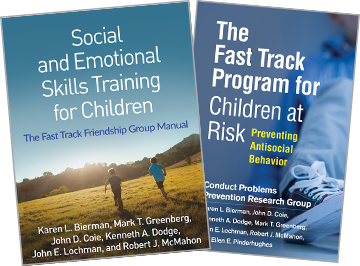 Order both items for $49.95, instead of $71.00 if bought separately!