Bestselling Clinical Guide and Text
More than 375,000 in print!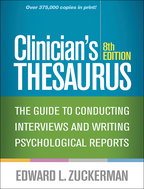 Create flyer
Clinician's Thesaurus
Eighth Edition
The Guide to Conducting Interviews and Writing Psychological Reports
A Paperback Original
e-book
print + e-book
A Paperback Original
April 16, 2019
ISBN 9781462538805
Price: $57.00
400 Pages
Size: 8" x 10½"
order
Check out a special package offer including this title!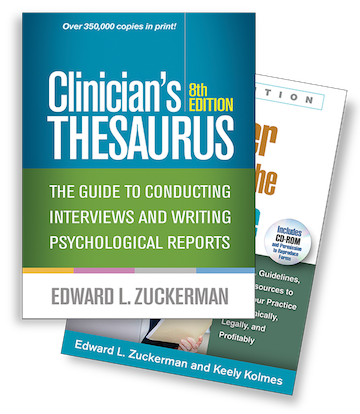 ---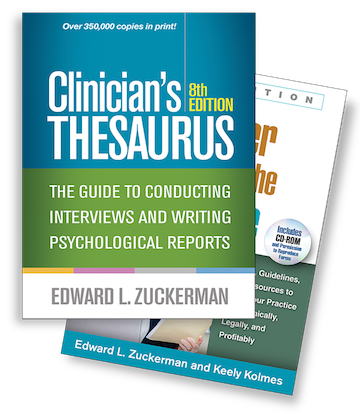 Special package offer: Clinician's Thesaurus, 8th Edition, is an indispensable resource for conducting interviews and writing psychological reports. The Paper Office for the Digital Age, Fifth Edition, provides the essential recordkeeping and risk-reduction tools that every psychotherapy practice needs.
Order both items for $98.95, instead of $139.00 if bought separately!

order package