Charles R. Swenson

Charles R. Swenson, MD, is Associate Clinical Professor of Psychiatry at the University of Massachusetts Medical School and maintains a private practice in psychiatry and psychotherapy with adults, families, and adolescents in Northampton, Massachusetts. He has been involved in the practice, supervision, training, and implementation of dialectical behavior therapy (DBT) in a wide range of mental health systems in the United States, Canada, and Europe for the past 25 years. He was the first professional authorized by Marsha M. Linehan to deliver intensive DBT training, is cofounder of the International Society for the Improvement and Teaching of DBT (ISITDBT), and has published numerous articles and book chapters on DBT. Dr. Swenson is a recipient of the Cindy J. Sanderson Outstanding Educator Award from ISITDBT and is a Distinguished Life Fellow of the American Psychiatric Association. His website is www.charlesswenson.org.

---
All titles by Charles R. Swenson: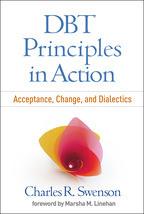 DBT® Principles in Action: Acceptance, Change, and Dialectics
Charles R. Swenson
Foreword by Marsha M. Linehan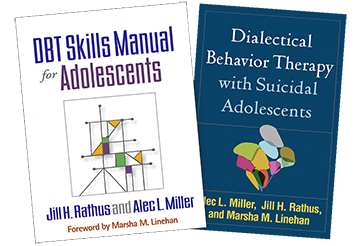 Order both items — a $83.00 value for $59.95!