Geraldine Dawson

Geraldine Dawson, PhD, is the William Cleland Professor of Psychiatry and Behavioral Sciences, Director of the Duke Institute for Brain Sciences, and Director of the Duke Center for Autism and Brain Development at Duke University. She served as Founding Director of the University of Washington Autism Center. An internationally recognized autism expert with a focus on early detection, intervention, and brain plasticity in autism, Dr. Dawson is a passionate advocate for families. She is codeveloper of the Early Start Denver Model, the first empirically validated comprehensive intervention for toddlers with autism. Dr. Dawson is coauthor of the parent resources What Science Tells Us about Autism Spectrum Disorder, An Early Start for Your Child with Autism, and A Parent's Guide to High-Functioning Autism Spectrum Disorder, Second Edition. Her books for professionals include Early Start Denver Model for Young Children with Autism. Dr. Dawson is a Fellow of the American Psychological Society and the American Psychological Association. She is a recipient of the Lifetime Achievement Award from the Association for Psychological Science and awards for Valuable Service and Research Contributions from the Autism Society of America.

---
All titles by Geraldine Dawson: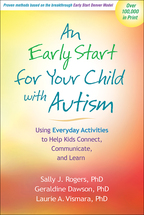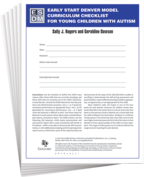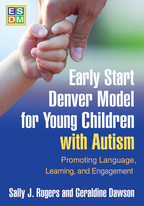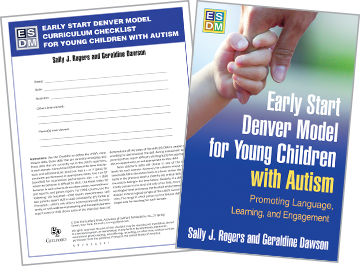 Order both items — a $120.00 value for $85.00!