Kathleen M. Chard

Kathleen M. Chard, PhD, is Associate Chief of Staff for Research at the Cincinnati Veterans Affairs (VA) Medical Center and Professor of Psychiatry and Behavioral Neuroscience at the University of Cincinnati. As the VA Cognitive Processing Therapy (CPT) Implementation Director, Dr. Chard oversees the dissemination of CPT to VA clinicians across the United States. She is an associate editor of the Journal of Traumatic Stress and a board member of the International Society for Traumatic Stress Studies. Dr. Chard is a recipient of the Mark Wolcott Award for Excellence in Clinical Care Leadership from the VA and the Heroes of Military Medicine Award from the United Service Organization. Known for her research on dissemination and clinical implementation of evidence-based treatments for civilians and veterans, she is the creator of the CPT for Sexual Abuse manual.


---
All titles by Kathleen M. Chard: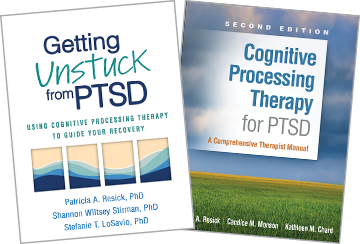 Order both items for $48.95, instead of $66.95 if bought separately!