Zindel Segal

Zindel V. Segal, PhD, is Distinguished Professor of Psychology in Mood Disorders at the University of Toronto–Scarborough. He is Director of Clinical Training in the Clinical Psychological Science Program and is also Professor in the Department of Psychiatry. Dr. Segal has conducted influential research into the psychological processes that make certain people more vulnerable than others to developing depression and experiencing recurrent episodes. He actively advocates for the relevance of mindfulness-based clinical care in psychiatry and mental health. He collaborated with John Teasdale and Mark Williams in developing mindfulness-based cognitive therapy (MBCT) to prevent relapse and recurrence in major depression; together, they coauthored Mindfulness-Based Cognitive Therapy for Depression, Second Edition (for mental health professionals), as well as the self-help guides The Mindful Way Workbook and (with Jon Kabat-Zinn) The Mindful Way through Depression.

---
| | |
| --- | --- |
| View Dr. Segal's TedX talk entitled "The Mindful Way through Depression" | |
---
All titles by Zindel Segal: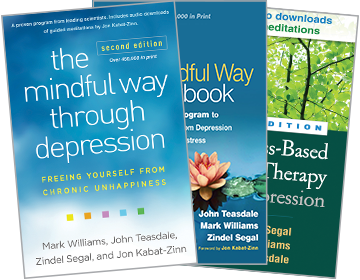 Order all 3 items for $71.95, instead of $95.90 if bought separately!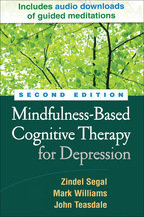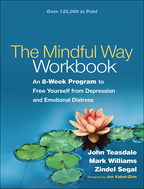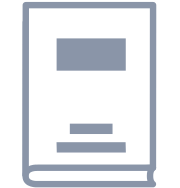 Hardcover
November 12, 1999
$49.00