Zoi A. Philippakos

Zoi A. Philippakos, PhD, is Associate Professor in the Department of Theory and Practice in Teacher Education at The University of Tennessee, Knoxville. Her research interests include reading and writing instruction in K–12 and postsecondary classrooms, strategy instruction with self-regulation, and teacher professional development. Dr. Philippakos is a recipient of the Faculty Research Excellence Award from the College of Education, Health, and Human Sciences and the Provost Award for Professional Promise in Research and Creative Achievement from The University of Tennessee, as well as the Early Career Achievement Award from the Literacy Research Association. She chaired the Writing Task Force for the International Literacy Association and coauthored a Research Advisory titled Teaching Writing to Improve Reading Skills. Dr. Philippakos is coauthor or coeditor of several books and presents her work at national and international conferences.

---
All titles by Zoi A. Philippakos: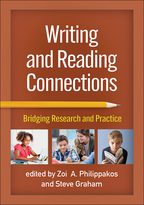 Writing and Reading Connections: Bridging Research and Practice

Edited by Zoi A. Philippakos and Steve Graham
Foreword by Jill Fitzgerald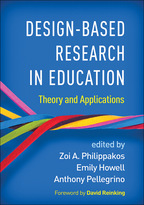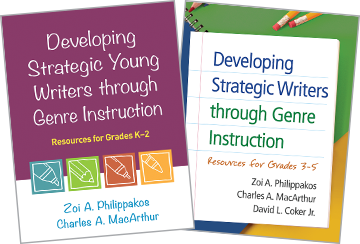 Order both items for $51.95, instead of $73.00 if bought separately!