Doing Family Therapy
Fourth Edition
Craft and Creativity in Clinical Practice
Hardcover
Paperback
e-book
print + e-book
Hardcover
March 23, 2022
ISBN 9781462549221
Price: $90.00
354 Pages
Size: 6" x 9"
order
Paperback
March 29, 2022
ISBN 9781462549214
Price: $40.00
354 Pages
Size: 6" x 9"
order
Check out a special package offer including this title!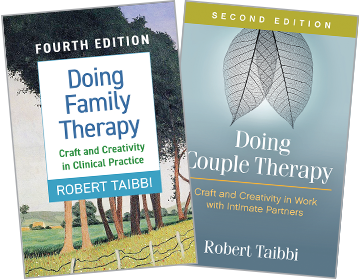 ---
New to this edition:
All chapters revised, with new case studies throughout.
Sidebars on common challenges facing new clinicians: self-doubt, the emotional experience of working with distressed families, and more.
Increased attention to what the therapist can say and do to actively shape each session.
Heightened focus on process—helping families explore the "how" of problem solving as much as the "what."