Practicing Harm Reduction Psychotherapy
Second Edition
An Alternative Approach to Addictions
Hardcover
e-book
print + e-book
Hardcover
October 24, 2011
ISBN 9781462502332
Price: $53.00
366 Pages
Size: 6" x 9"
order
Check out a special package offer including this title!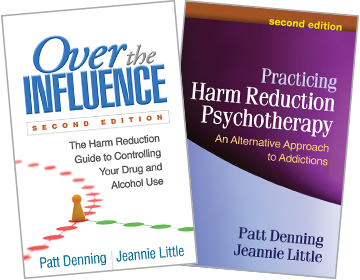 ---
New to this edition:
Reflects over a decade of research advances and the tremendous growth of harm reduction clinical practice and training.
Section on applications, with chapters on community-based settings, harm reduction groups, and working with families and friends.
Chapters on biological and psychodynamic aspects of treatment.
Expanded discussions of trauma, cultural sensitivity, and ethics.
Supplemental resources and training materials at the authors' website: www.harmreductiontherapy.org.