David A. Kenny

David A. Kenny, PhD, is Emeritus Distinguished Board of Trustees and Alumni Professor at the University of Connecticut. He has published several books and over 200 articles and chapters, many of which are highly cited. He has received lifetime achievement awards from the International Association for Relationship Research, the Society of Experimental Social Psychology, the Society of Multivariate Experimental Psychology, and the American Psychological Association. He is a two-time recipient of the Theoretical Innovation Award and the inaugural recipient of the Methodological Innovation Award from the Society of Personality and Social Psychology. His website is http://davidakenny.net.

---
All titles by David A. Kenny: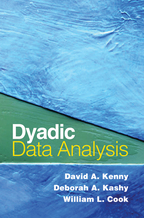 Dyadic Data Analysis
David A. Kenny, Deborah A. Kashy, and William L. Cook
Foreword by Jeffry A. Simpson
Hardcover
July 28, 2006
$76.00
$64.60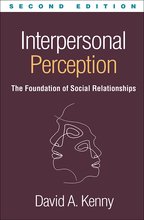 Interpersonal Perception: Second Edition: The Foundation of Social Relationships

David A. Kenny
Foreword by David C. Funder
Hardcover
December 23, 2019
$45.00
$38.25
e-Book
December 11, 2019
$45.00
$38.25
Print + e-Book
Save 45%!
$90.00
$49.50