Eliana Gil

Eliana Gil, PhD, is founding partner in a private group practice, the Gil Institute for Trauma Recovery and Education, in Fairfax, Virginia. She is also Director of Starbright Training Institute for Child and Family Play Therapy. Dr. Gil has worked in the field of child abuse prevention and treatment since 1973. A licensed marriage, family, and child counselor; an approved marriage and family therapy supervisor; a registered art therapist; and a registered play therapy supervisor, she is a former President of the Association for Play Therapy, which honored her with its Lifetime Achievement Award. She is the author of The Healing Power of Play, Helping Abused and Traumatized Children, and Play in Family Therapy, Second Edition, among many other publications. Originally from Guayaquil, Ecuador, Dr. Gil is bilingual and bicultural.

---
All titles by Eliana Gil:
Cultural Issues in Play Therapy
Edited by Eliana Gil and Athena A. Drewes
Paperback
July 21, 2006
$31.00
$26.35
e-Book
May 14, 2015
$31.00
$26.35
Print + e-Book
Save 45%!
$62.00
$34.10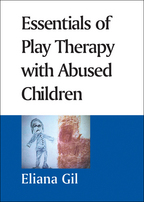 Essentials of Play Therapy with Abused Children

Eliana Gil
Produced by Dawkins Productions
DVD
October 24, 2006
$110.00
$93.50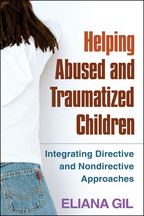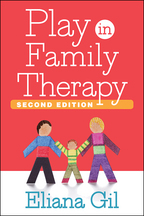 Play Therapy for Severe Psychological Trauma

Eliana Gil
Produced by Dawkins Productions
DVD
October 24, 2006
$110.00
$93.50