Sharon Walpole

Sharon Walpole, PhD, is Director of the Professional Development Center for Educators at the University of Delaware, where she is also Professor in the School of Education. She has extensive school-based experience designing and implementing tiered instructional programs. Dr. Walpole has also been involved in federally funded and other schoolwide reform projects. She is a recipient of the Early Career Award for Significant Contributions to Literacy Research and Education from the Literacy Research Association and the Excellence in Teaching Award from the University of Delaware, and was named the Jerry Johns Outstanding Teacher Educator in Reading by the International Literacy Association. Her current work involves the design and effects of the open educational resource Bookworms K–5 Reading and Writing. She has coauthored or coedited several books, including Differentiated Literacy Instruction in Grades 4 and 5, Second Edition: Strategies and Resources; How to Plan Differentiated Reading Instruction, Second Edition: Resources for Grades K–3; The Literacy Coach's Handbook, Second Edition; and Organizing the Early Literacy Classroom.

---
Read a Q & A
with Sharon Walpole, our April Author of the Month!
---
All titles by Sharon Walpole: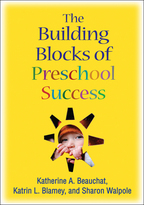 The Building Blocks of Preschool Success
Katherine A. Beauchat, Katrin L. Blamey, and Sharon Walpole
Paperback
May 12, 2010
$29.00
$24.65
e-Book
March 1, 2011
$29.00
$24.65
Print + e-Book
Save 45%!
$58.00
$31.90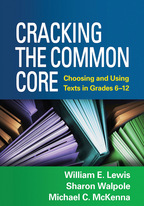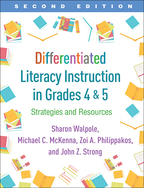 Differentiated Literacy Instruction in Grades 4 and 5: Second Edition: Strategies and Resources

Sharon Walpole, Michael C. McKenna, Zoi A. Philippakos, and John Z. Strong