Close Reading of Informational Sources
Second Edition
Assessment-Driven Instruction in Grades 3-8
Hardcover
Paperback
e-book
print + e-book
Hardcover
May 10, 2019
ISBN 9781462539390
Price: $75.00 $63.75
258 Pages
Size: 8" x 10½"
order
Paperback
May 14, 2019
ISBN 9781462539451
Price: $30.00 $25.50
258 Pages
Size: 8" x 10½"
order
Check out a special package offer including this title!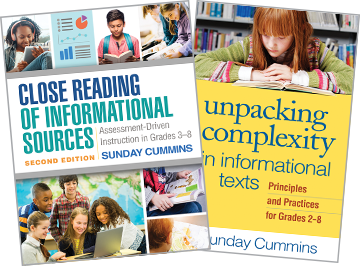 Professors: free copies available for adoption consideration
Download an e-book copy now or order a print copy
---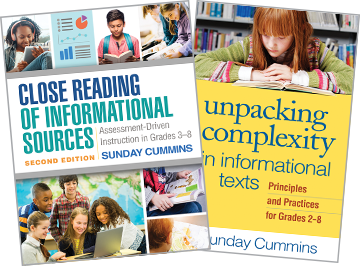 Special package offer: Close Reading of Informational Sources: Second Edition: Assessment-Driven Instruction in Grades 3-8 provides a roadmap for teaching close reading skills. Unpacking Complexity in Informational Texts: Principles and Practices for Grades 2-8 focuses on teaching kids about the different components and purposes of informational texts.
Order both items — a $56.00 value for $39.95!

order package