Denis Wood

Denis Wood, PhD, is an independent scholar living in Raleigh, North Carolina. He lectures widely and is the author of a dozen books and over 150 papers. From 1974 to 1996, he taught in the School of Design at North Carolina State University. In 1992, he curated the Power of Maps exhibition for the Cooper-Hewitt National Museum of Design (remounted at the Smithsonian in Washington, DC, in 1994), for which he wrote the book The Power of Maps. His other books include Rethinking the Power of Maps; Making Maps, Third Edition (coauthored with John Krygier); and Weaponizing Maps (coauthored with Joe Bryan).

---
All titles by Denis Wood: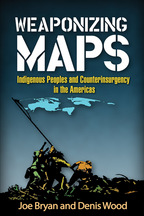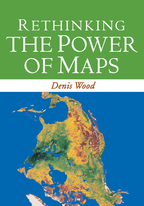 Rethinking the Power of Maps
Denis Wood
With John Fels and John Krygier
Paperback
April 16, 2010
$42.00
e-Book
March 1, 2011
$42.00
Print +

e-Book


Save 45%!
$84.00
$46.20