William R. Miller

William R. Miller, PhD, is Emeritus Distinguished Professor of Psychology and Psychiatry at the University of New Mexico. Fundamentally interested in the psychology of change, he is a cofounder of motivational interviewing and has focused particularly on developing and testing more effective treatments for people with alcohol and drug problems. Dr. Miller has published over 400 scientific articles and chapters and 50 books, including the groundbreaking work for professionals Motivational Interviewing, Third Edition, and the self-help resource Controlling Your Drinking, Second Edition. He is a recipient of the international Jellinek Memorial Award, two career achievement awards from the American Psychological Association, and an Innovators in Combating Substance Abuse Award from the Robert Wood Johnson Foundation, among many other honors. The Institute for Scientific Information has listed him as one of the world's most highly cited researchers.

---
All titles by William R. Miller: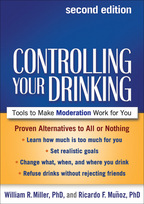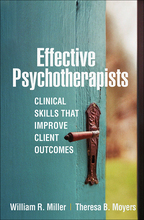 Effective Psychotherapists: Clinical Skills That Improve Client Outcomes

William R. Miller and Theresa B. Moyers
Hardcover
February 3, 2021
$35.00
$26.25
e-Book
January 27, 2021
$35.00
$26.25
Print + e-Book
Save 45%!
$70.00
$38.50