Order online and
save 15%
plus get
free shipping!
Staff Developers: Visit our Professional Development page for title recommendations and information on requesting free review copies for your training programs.
New Titles:
Bestselling Titles:
---
Order by: A-Z, Z-A, author, publication date, media type.
---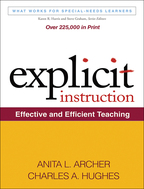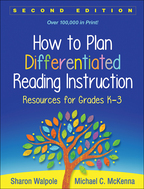 How to Plan Differentiated Reading Instruction: Second Edition: Resources for Grades K-3

Sharon Walpole and Michael C. McKenna
Paperback
July 4, 2017
$32.00
$27.20
e-Book
May 16, 2017
$32.00
$27.20
Print + e-Book
Save 45%!
$64.00
$35.20